Independent Distributor at One Opti Lifestyle International
OPTI WHITE GLUTATHIONE
$44 USD
All in one Glutathione, Collagen, Alpha lipoic acid and Vitamin C, derived from all-natural sources, this product is researched and developed in Japan. It is unique in other glutathione brands because of Alpha lipoic acid ingredient that is the most effective antioxidant because it is both water and fat soluble. It can cross the blood-brain barrier and deliver its benefits even to brain cells, and is also the only antioxidant that regenerates itself instead of becoming lost once it absorbs a free radical.

It also helps with weight loss, promote muscle regeneration after exercise, prevents and improves diabetes, prevents cardiovascular complications, combat metabolic syndrome, lower blood pressure, decreases bad cholesterol, improves Alzheimer and with Parkinson's disease, protect you eyes and vision, prevent migraines, alleviates pain, may help with ulcers, improves sperm quality, may help with high-risk pregnancies, prevents bone loss, and many more.

HEALTH BENEFITS
Great liver and cell detoxifier | A very powerful anti-oxidant | Lightens dark skin naturally | Slows down the aging process | Improves mental focus and clarity | Increases energy
INGREDIENTS

Collagen | ALA (Alpha Lipoic Acid) | Vitamin C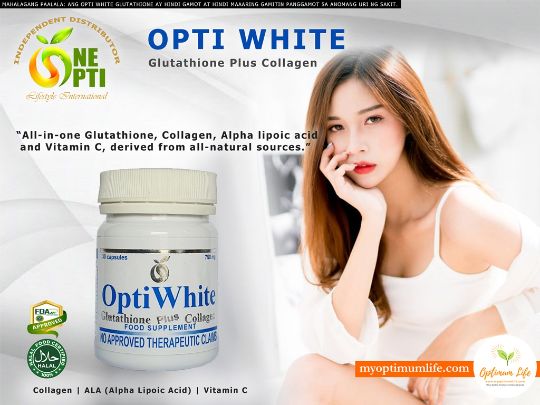 Order Form
Please fill out the order form below.