Independent Distributor at One Opti Lifestyle International
ONE OPTI XTRA SLIM COFFEE
$7 USD

A 100% organic diet and slimming coffee that helps you lose weight and at the same time stay healthy. This product promotes weight loss by suppressing appetite, speeding up metabolism and preventing fat buildup. In addition, it can help treat certain health problems, such as high cholesterol and diabetes.

HEALTH BENEFITS
Lose Weight | Fight Fatigue | Increase Energy | Control Appetite | Burns Fat Faster | Increases Fat Oxidation | Enhances Metabolosism | Normalizes Blood Pressure | Reduces Cholesterol | Improved Bowel Movement | Interal Body Cleansing | Detoxification | Improves Immune System
HERBAL COMPONENTS
African Mango | Garcinia | Maca | Natural Collagen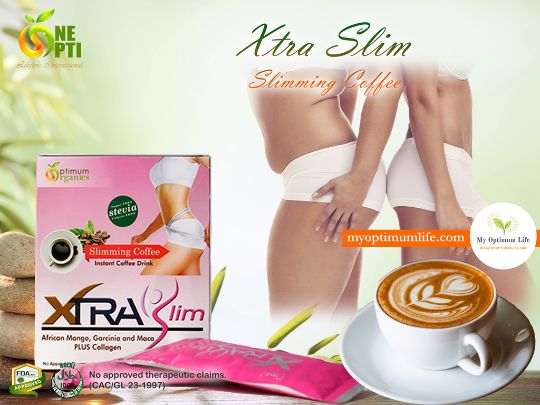 LOADING...
Refresh page if the form doesn't load in 5 seconds.